Vacation Bible School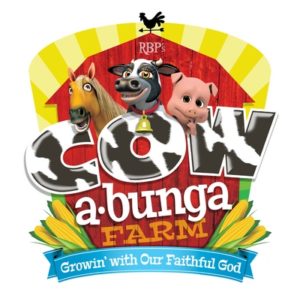 Join us at Cowabunga Farm, Sunday, July 17 through Thursday, July 21, as we experience life on the farm for 5 exciting nights —complete with animals, tractors, and growing crops. As the children learn about God's faithfulness as revealed in the life of Joseph, they'll be encouraged to grow in godliness and to trust in God's plan. We begin each night at 6:30 and we'll be done at 8:30.
In addition to classes, games, crafts, and surprises for children from 4 years of age through 6th grade, we will be adding a class for parents and other adults this year. Our nurseries will open, too, so that Mom and Dad can take advantage of these practical, Biblical classes on the home and the family. While your children learn about Joseph, we'll be learning what the Bible teaches us about raising kids and developing strong families.
You can register your child now with our convenient online registration form. As always, Vacation Bible School at Bible Baptist Church is free of charge.