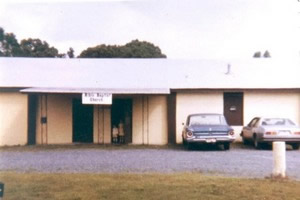 Bible Baptist Church in Fort Mill was started on Easter Sunday of 1979 by Pastor Jim Parrish in a hotel conference room. The first service had 14 people, including Pastor Parrish and his family. After a short time, the church moved to a closed down restaurant building on Dam Road.
After a year, the church had grown enough in size that the small congregation was able purchase the former City Hall building on Main Street in downtown Fort Mill.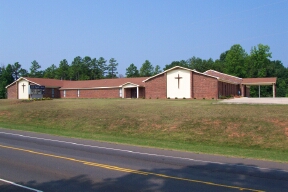 Soon the church was able to purchase property and begin construction on its own building. In 1985 Bible Baptist Church moved to its current location on US 21 bypass in Fort Mill. Since then, two more building projects have added a fellowship hall, kitchen and office space and an educational wing. This is where we continue to meet and worship today, and where we are waiting to welcome you and your family to our services.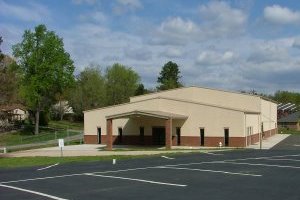 In December 2008, after much prayer and hours of work, we completed our most recent building project. It consisted of a 70ft by 140ft gymnasium including four classrooms and a kitchen area.  This building is used for youth activities, Sunday School classes, fellowships, church dinners and much more. You can read about that project, as it happened, at our gymnasium blog.
From the beginning, Bible Baptist Church has emphasized Bible preaching and teaching as well as missions. All of our services are centered around good Bible preaching, and our Sunday School, Bible Studies, Youth Ministry, and Master Club programs provide solid Bible teaching for our entire church family from nursery to seniors. Please visit our Ministries section for more information on these programs.
We have been busy building a church family in Fort Mill, we have also worked hard to develop a balanced missions program over the years. Bible Baptist Church supports over 40 missionaries and missions projects, including foreign missionaries, home missionaries, Bible colleges, the crisis pregnancy center, and children's homes. More information can be found on the missions page.
Bible Baptist Church celebrated it's 35th Anniversary of ministry in Fort Mill on April 27th, 2014. Now God has given us 35 years of fruitful service, and we pray we will be found faithfully working until Jesus comes. Pastor Parrish and the congregation invite you to be a part of our growing church family!