Dr. Jim Parrish, Senior Pastor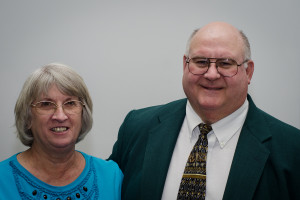 Dr. Jim Parrish was born and raised in York County, and graduated from Rock Hill High School. At the age of 17, he went into the Marine Corps and served a tour, including time in Vietnam. After returning home in 1971, he married his high school sweetheart, Joy Carson. He began attending York Tech, taking Business Administration classes at night and working construction and welding during the day.
Pastor Parrish was saved in September of 1975 and soon after felt God's call on his life to preach. He moved his family to Springfield, MO, and enrolled in Baptist Bible College. Upon his graduation, he returned to York County and started Bible Baptist Church in April of 1979. Dr. Jim Parrish has the heart of a pastor, which is clearly shown through his love and care for the people God has placed at Bible Baptist Church for over 35 years.
Pastor Parrish holds a Graduate of Theology from Baptist Bible College, and a B.A. in Theology, Master of Theology, and Doctor of Ministry all from International Bible College and Seminary.
He and Miss Joy have four adult, married children, and twelve grandchildren.
Sam Stewart, Assistant Pastor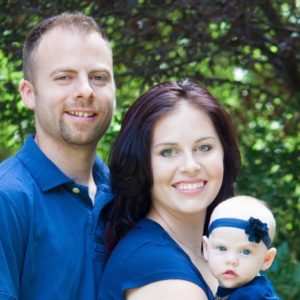 Pastor Sam was born in Minneapolis, MN. He was raised in a Christian home, and accepted Christ as his Savior at 9 years of age. After his call to the ministry, he received his training at Ambassador Baptist College in Lattimore, North Carolina. He graduated in 2009 with bachelors degrees in Pastoral Theology and Sacred Music. In March of 2010 he married Amber Walkowiak and together they began serving alongside Amber's Father, Pastor Jerry Walkowiak at Heritage Baptist Church in Winchester, Virginia. In January of 2014, God led the Stewart family here to Bible Baptist Church.
Pastor Sam serves as our Assistant Pastor overseeing various ministries including the Student and Music ministries. He and Amber have a desire to instill Biblical values into young people and enjoy spending time with the teens.
Bob Reed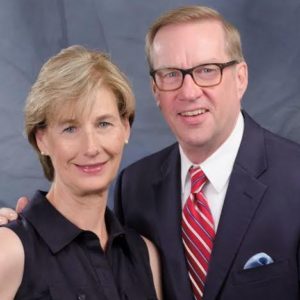 While Bob's principal ministry is directing the work of Global Baptist Schools (Seminario Bautista Panamericano), he serves Bible Baptist Church in the areas of administration, outreach and education.
Bob and his wife, Betty Ann, have been members at BBC since 2011, and have served the Lord in a variety of ways over the years before arriving here. Originally from Illinois, they have migrated their way south as Bob has pastored both English and Spanish-speaking churches, in addition to working in radio ministry for over a decade. When he is not at BBC, Bob travels to churches both in the US and Latin America assisting them in the establishment of Bible Institutes, and speaking in conferences for pastors and church leaders.